International Project Art Line investigated and challenged the concept of public space. A long-term interdisciplinary cooperation anchored in 14 art institutions and academies. As a result had created a collaborative platform between Poland, Sweden, Germany, Lithuania and Russia in 2011-2014.
---
Project description
The starting point for the cycle The Bodies of Rivers was a workshop series at the Swedish Waterjet Lab in Ronneby.
During the workshops I experimented with water-jet technology and its nonstandard solutions.
Initiating for me was information about sanatorium in the area of Brunnspark located on the bank of the Ronnebyån.The sanatorium, renowned for its healing spring waters, rich in iron, was at the height of its popularity with visitors in 1870. According to the knowledge of those days, the waters at Brunnspark were said to, among other things, increase the level of hemoglobin in patients.The spa was high-tech for its day. The sanatorium invested in new water pumping technology and high-efficiency machines. The Waterjet Lab can be seen as an extention of this water technicalization process. The Bodies of Rivers as acrylic glass objects arouse individual associations. For some audiences, they connote the history of Ronneby. In 1564, the city was the location of a bloody battle between Swedish and Danish armies, and the water turned red from the blood of the victims. A different background is that given in an incident published July 23, 2012, in Norwegian Aftenposten entitled: "Hva er det som farger sjøen rød?" This alarming situation was caused by iron oxide - the color additives rinsed out by rain from a swamp. The non – toxic substance, was left there by Askøy dweller, and dyed the bay red. The water has recorded many stories.
---
Documentation
Art Center Gallery EL, PL
14.03.2013
Bodies of Rivers 2012 / The Vistula, plexiglass, waterjet technique, 2m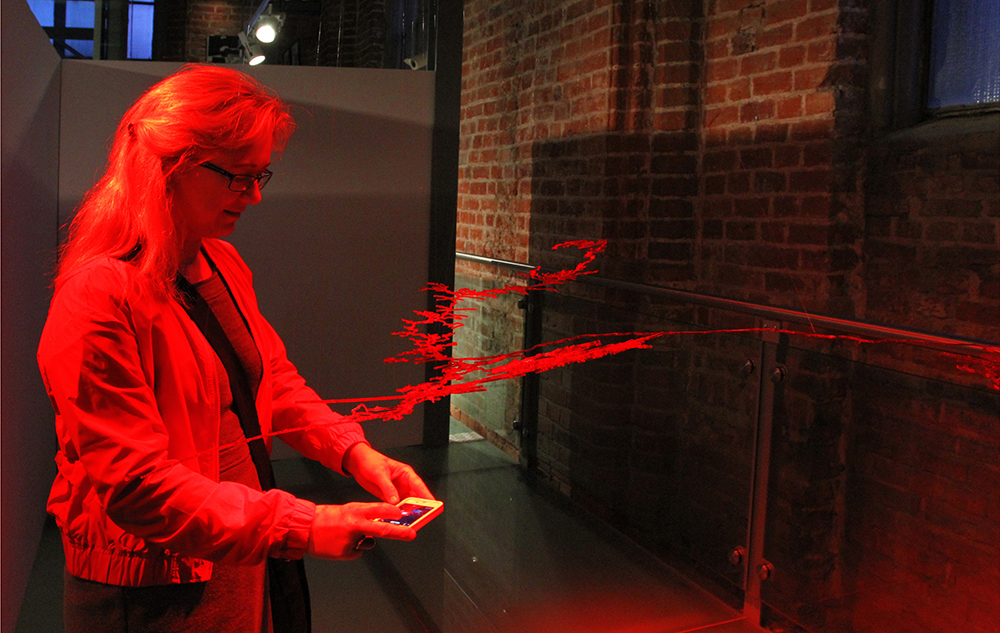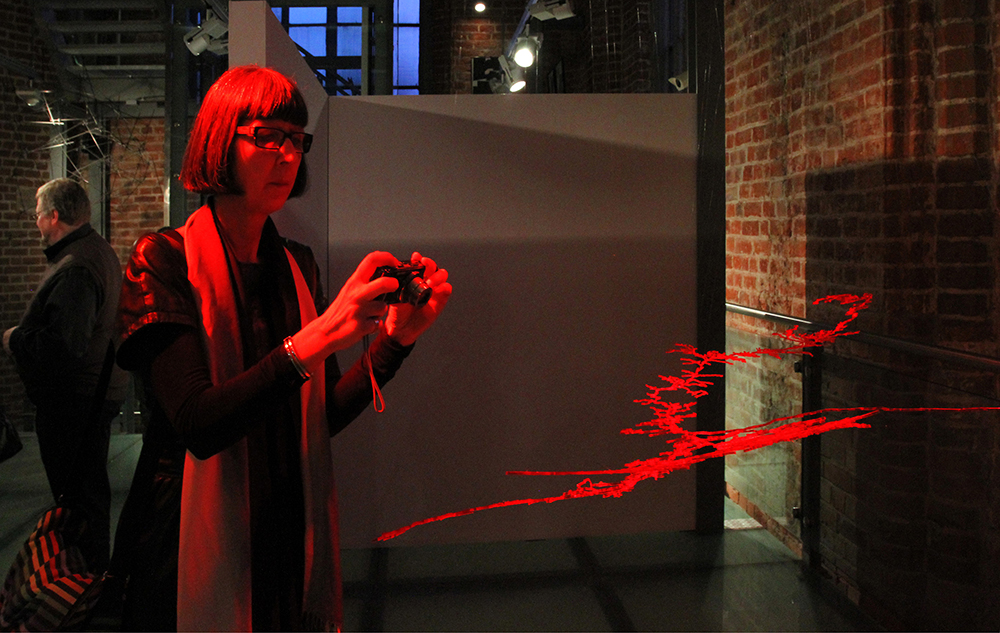 Kulturcentrum Ronneby Kunsthall, SE
16.06 -16.09.2012
Bodies of Rivers 2012 / The Vistula, The Peene, The Ronneby River
plexiglass, waterjet technique, 2m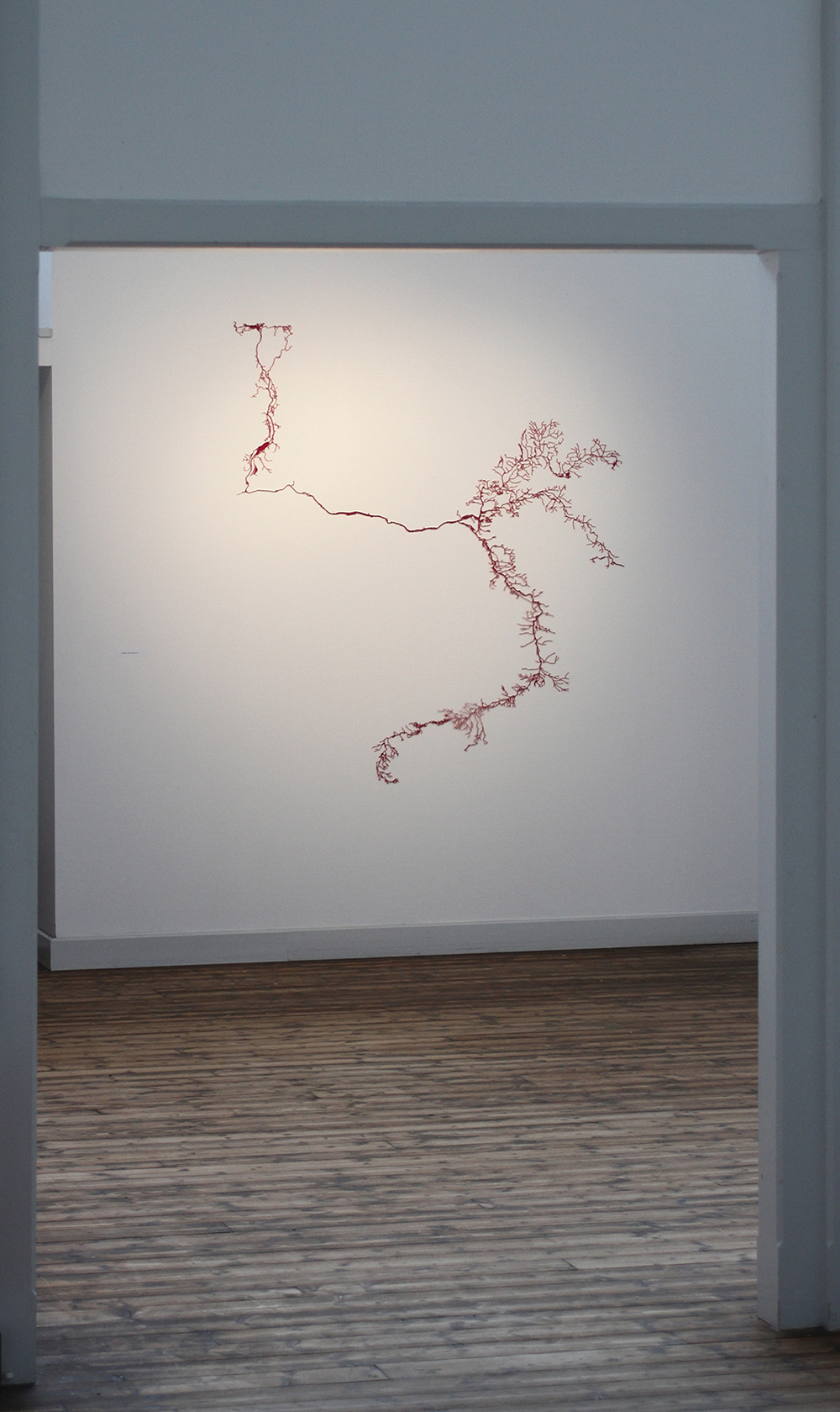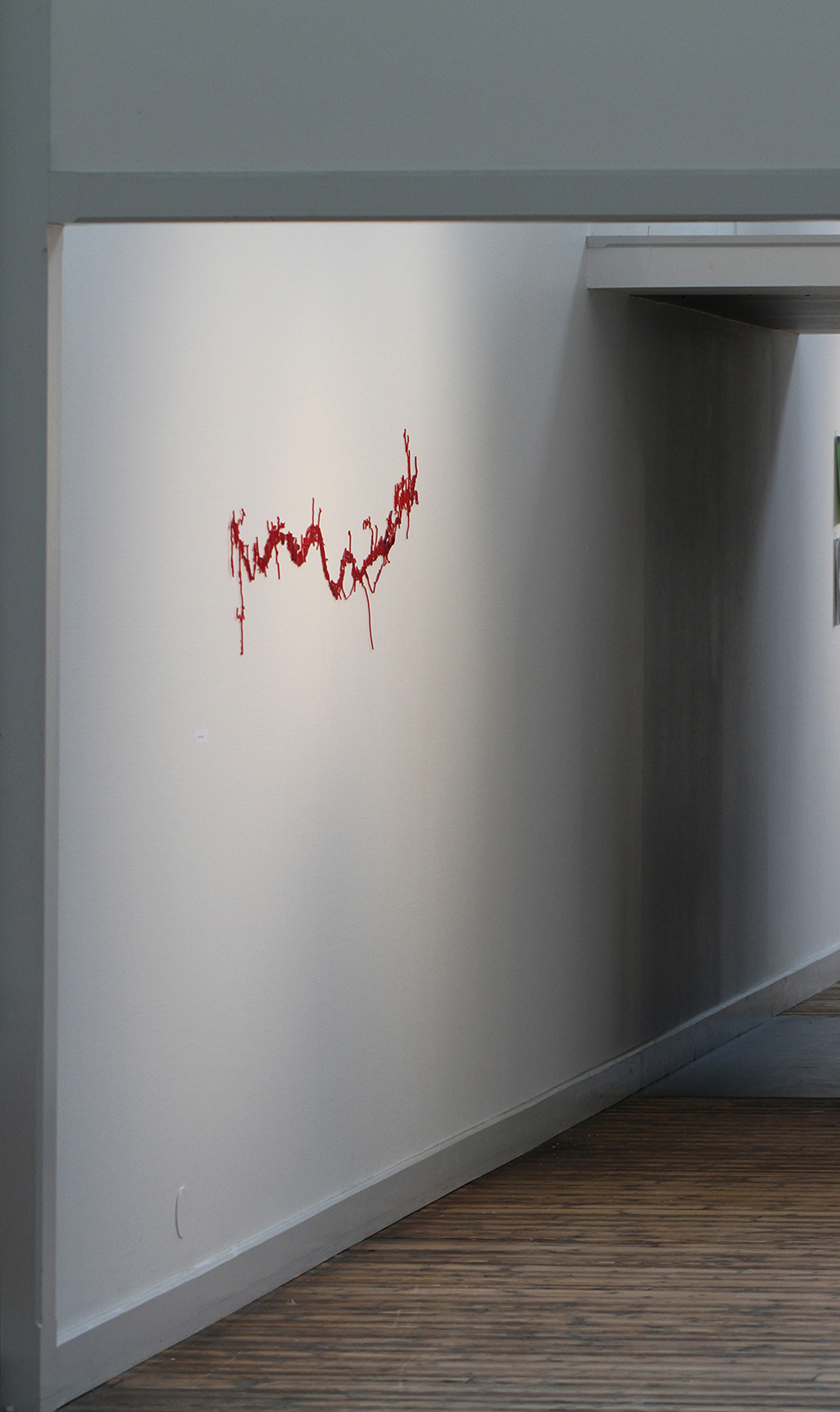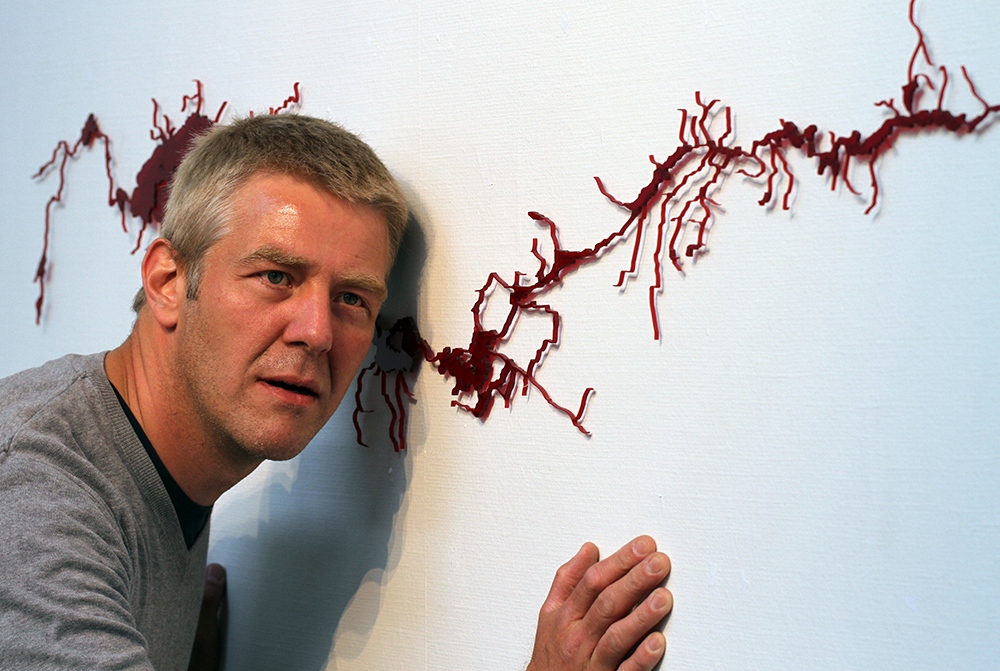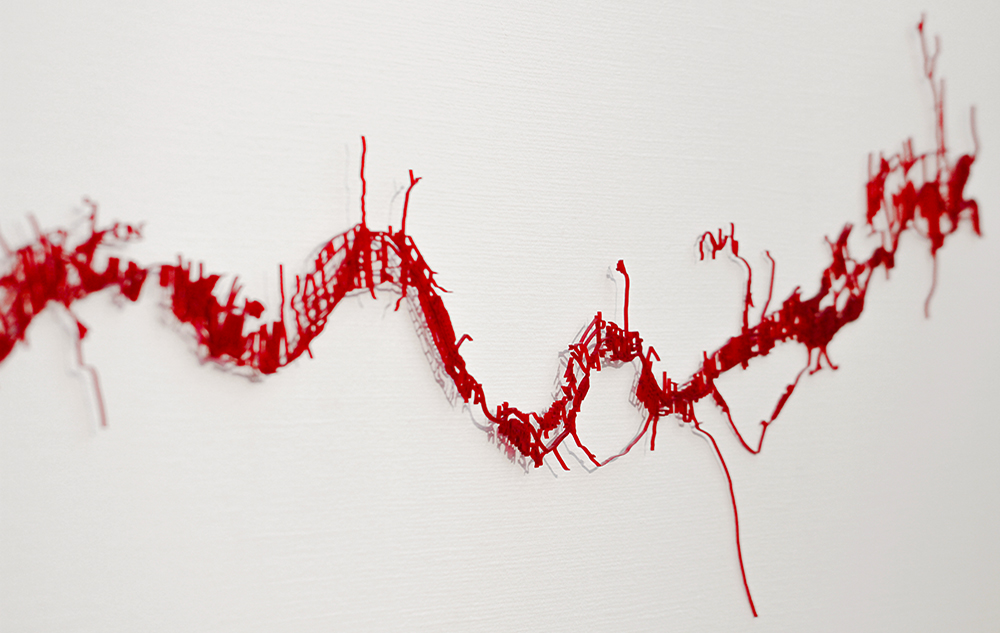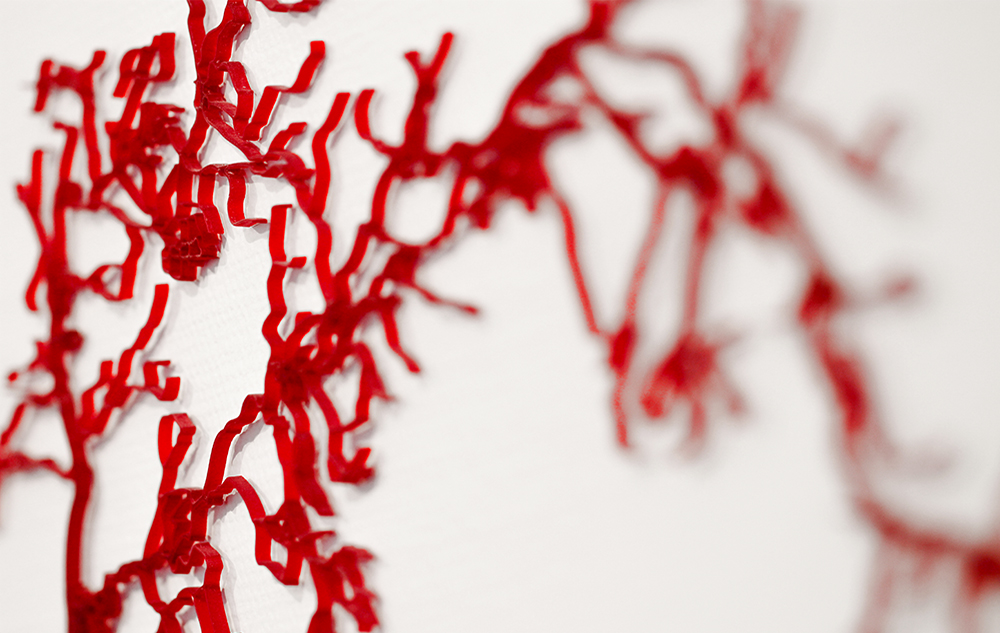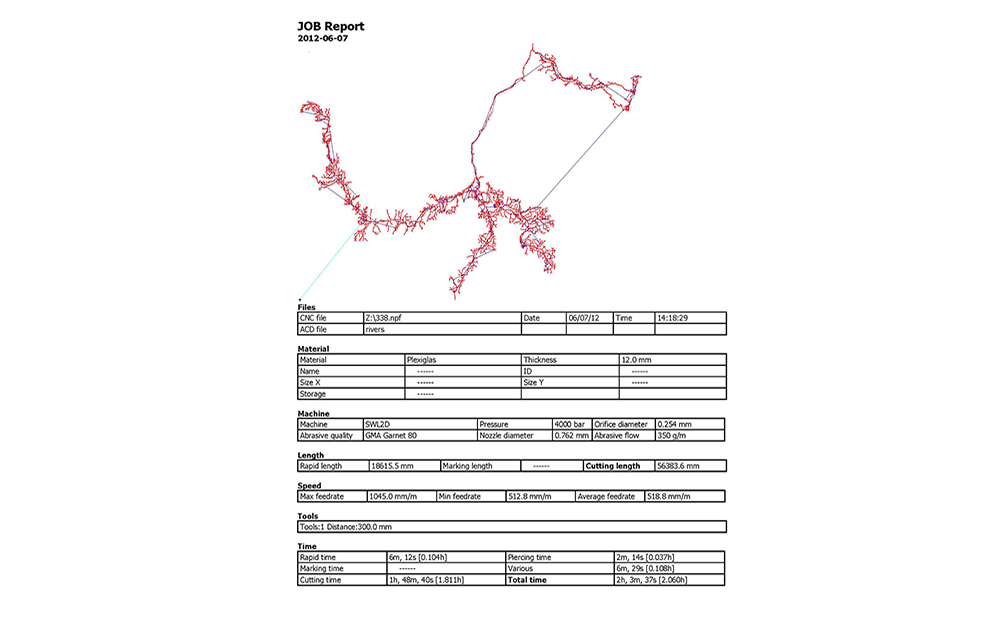 ---
Links