23 Sep 2010 - 23 Sep 2011
The Capillary Phenomena / The Wall of Warmth, 42 Hoza St., Warsaw
Coordinator: Zuzanna Fogtt. The Modern Art Foundation In Situ
---
Project description
This light installation was the chromotherapy * of a grey, neglected part of the Warsaw City Centre (Srodmiescie).
The capillary network of joins, created with 670 m of flexible neon, covers approximately 400 m2 of the house side elevation. During the day – visible as a gentle warm, red drawing, it illuminated in the evening responding to the coming dusk.
The neon symbiosis with the existing architecture gave an impression of an organism revealing the potential of the place hidden just next to the main city artery. The sidewall of the historic building at 42 Hoza St., formerly adjacent to another building, at that moment was re-discovered. It revealed the emptiness of one's presence and the former warmth that filled that void.
The colour and capillary neon system referred to as the human eye's retinal blood flow pattern, draws attention to the inner nature of this piece of architecture, once hidden to the human eye. By contrast, the main ornate facade from the street side was designed to be visible, to exchange glances with passers-by, lure with the architectural decoration.
The project was therefore treated as the surface that kept a close watch of people passing by. The side of the building with the introduced neon revealed its internal structure. It draws attention to life currently going on inside. Neon installation was the transfusion of the light fresh into a building in the heart of Warsaw.
*Chromotherapy, as far as the capillary phenomena are considered, redtherapy – is a therapeutic effect of red colour, which is known to have the strongest impact on the human psyche. This colour is invariably associated with what is dynamic, vivid and warm. The most important among the massive number of symbolised features is anti-depression, determination, friendliness, warmth, and sensitivity.
---
The current situation: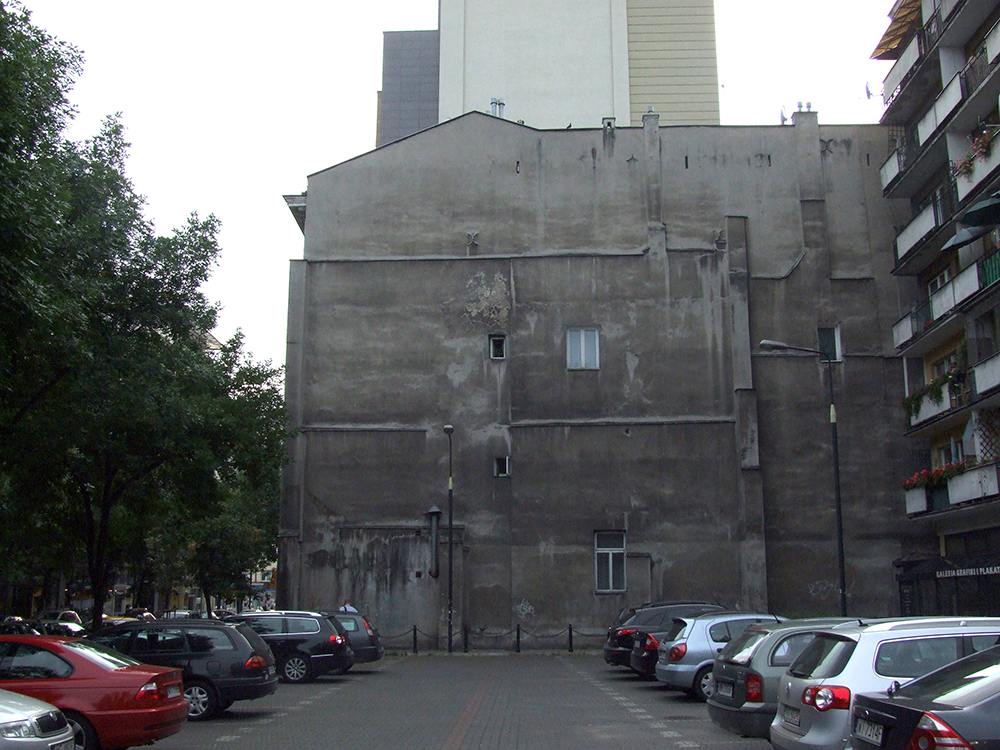 The Wall of Warmth- project: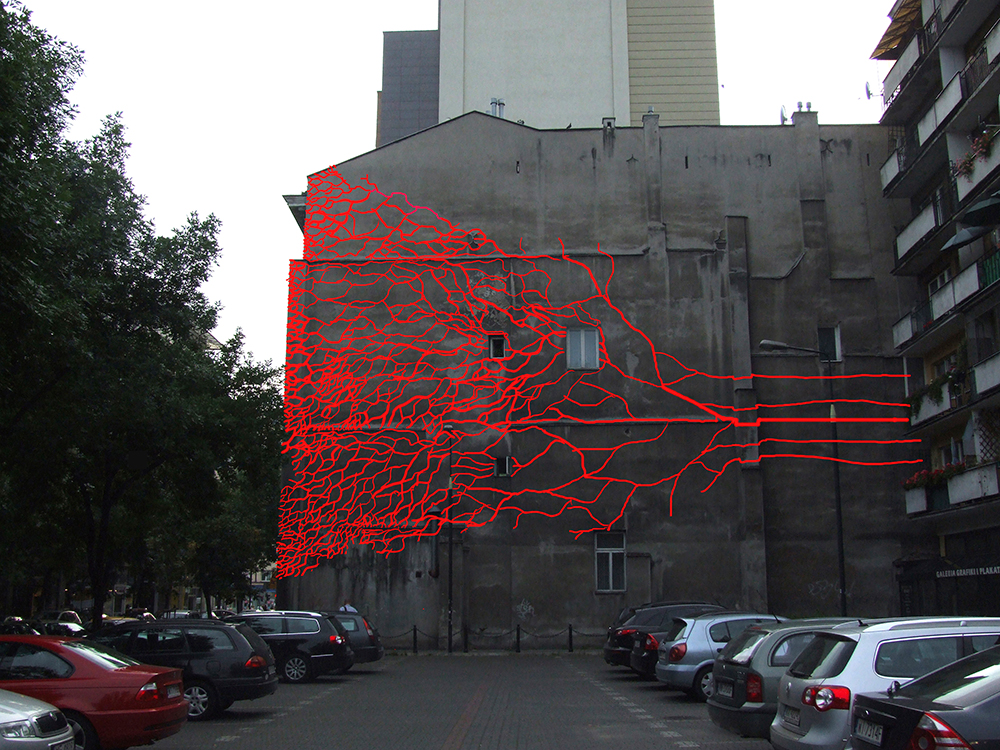 ---
September of 2010: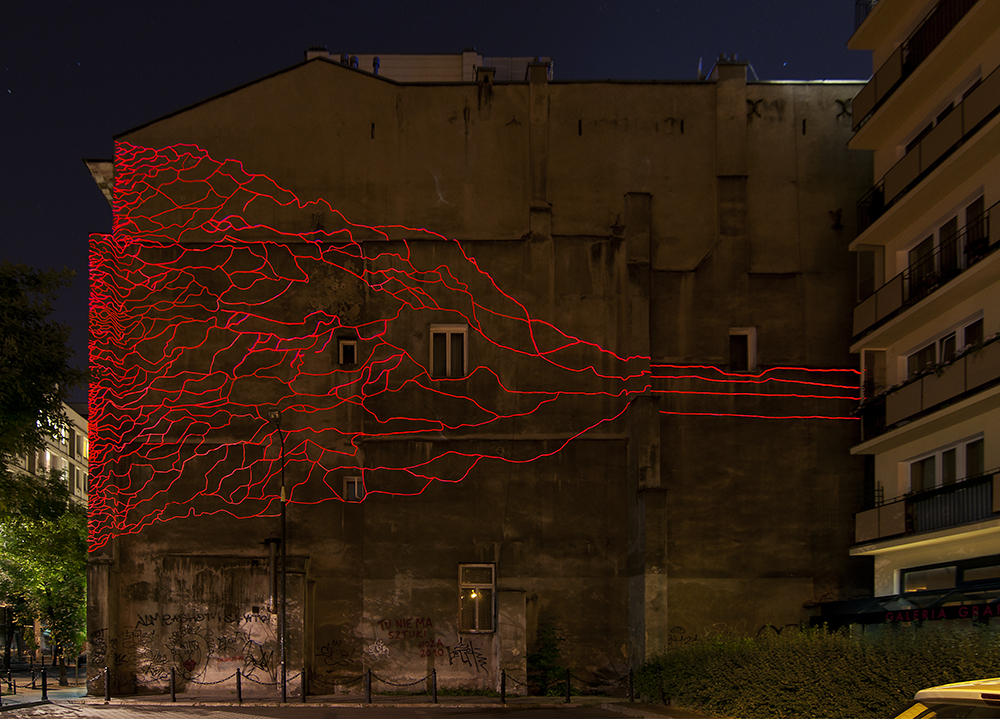 June of 2011: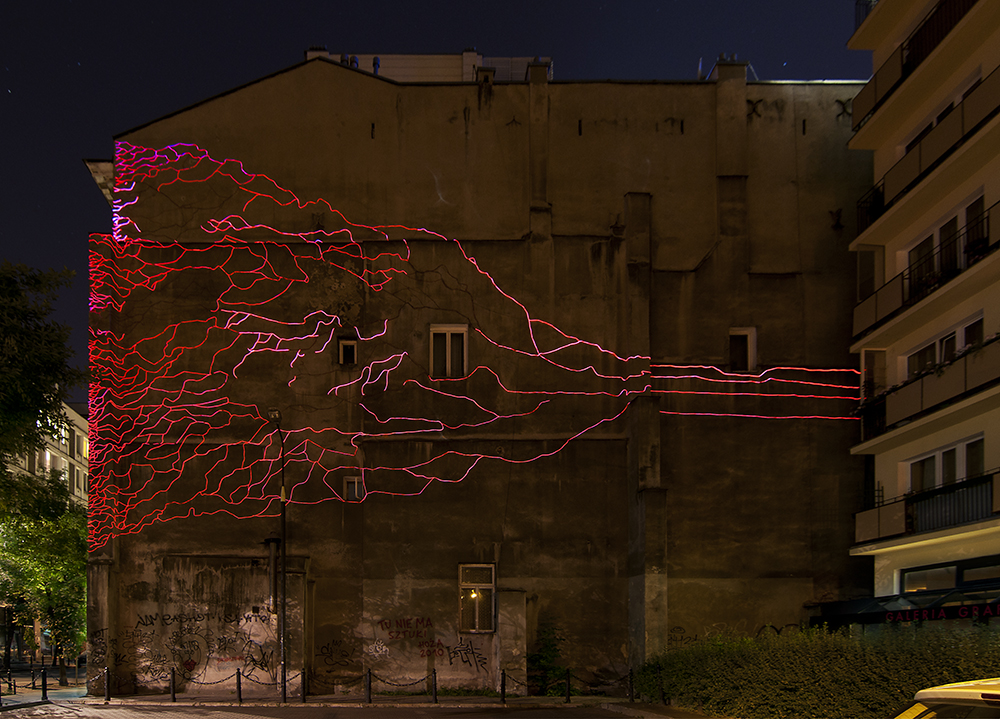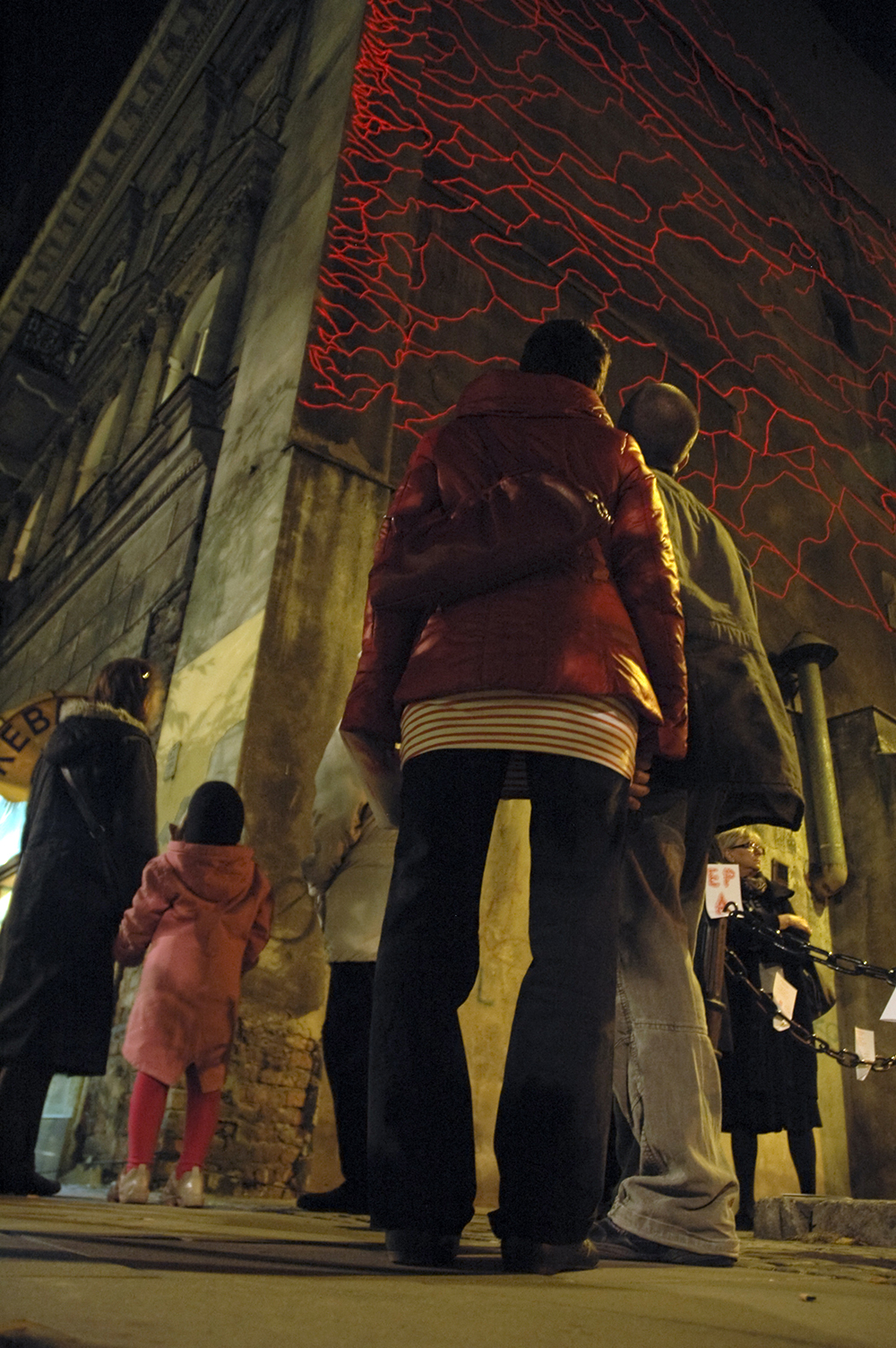 photo by: Antoni Burzynski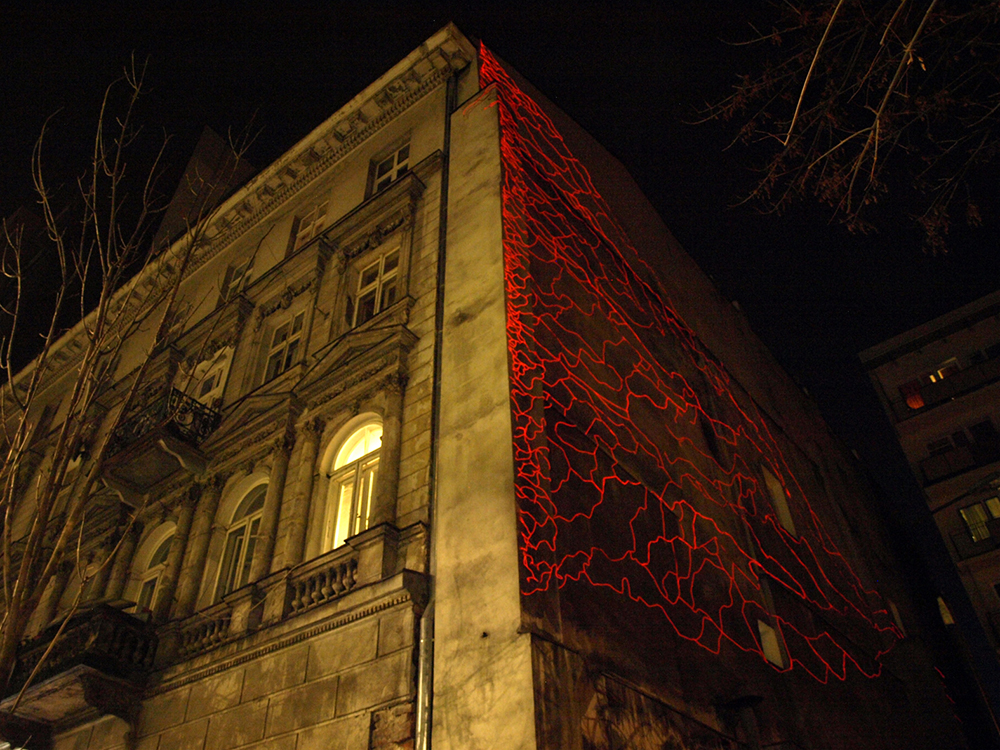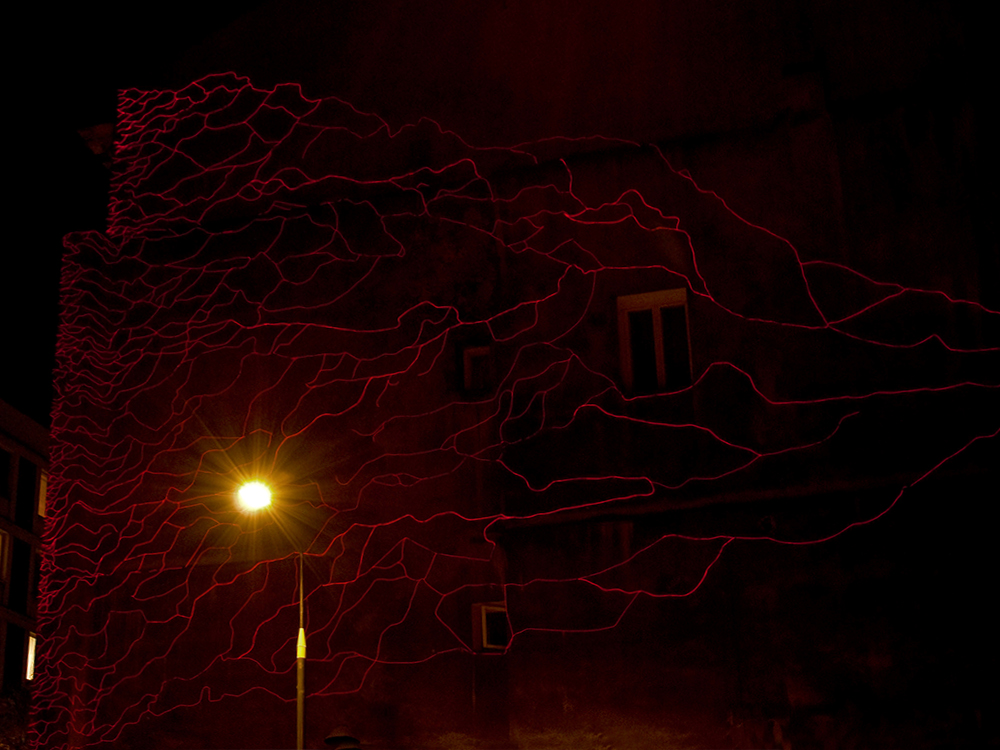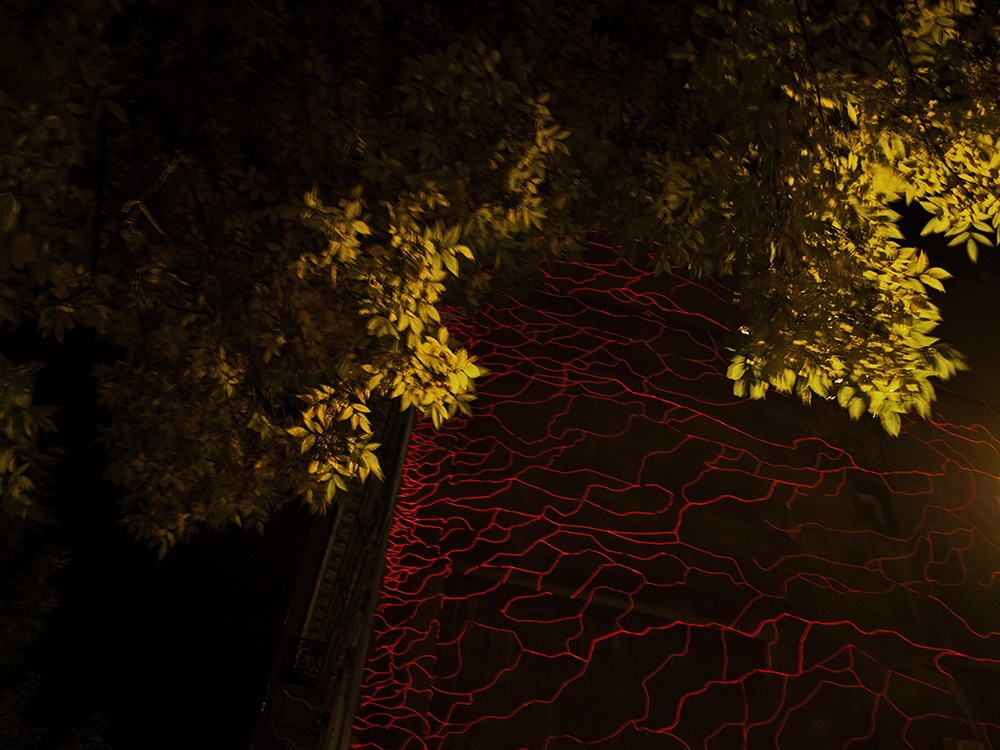 photo by: Katarzyna Waranska
---
the technical side:
Technical documentation by Piotr Bylka
Location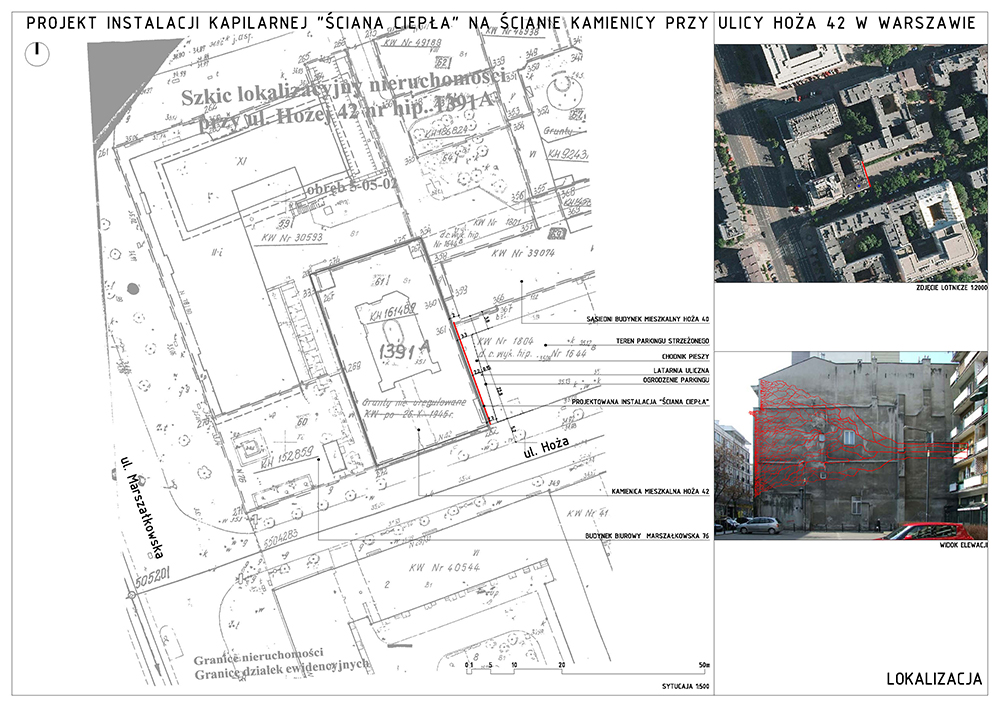 Photographic documentation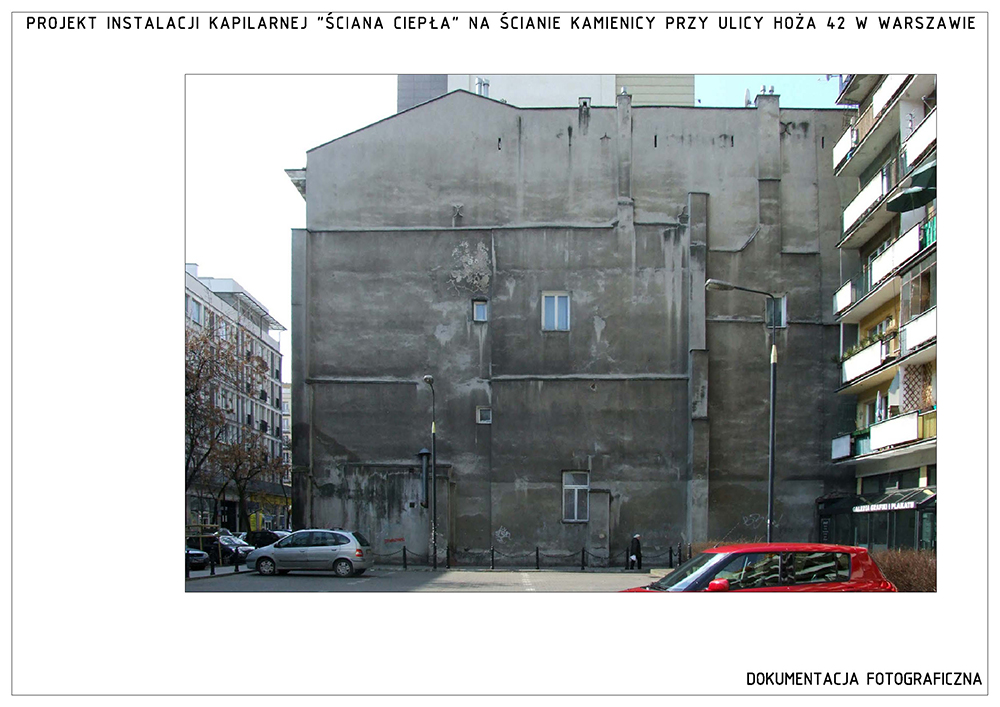 Visualisation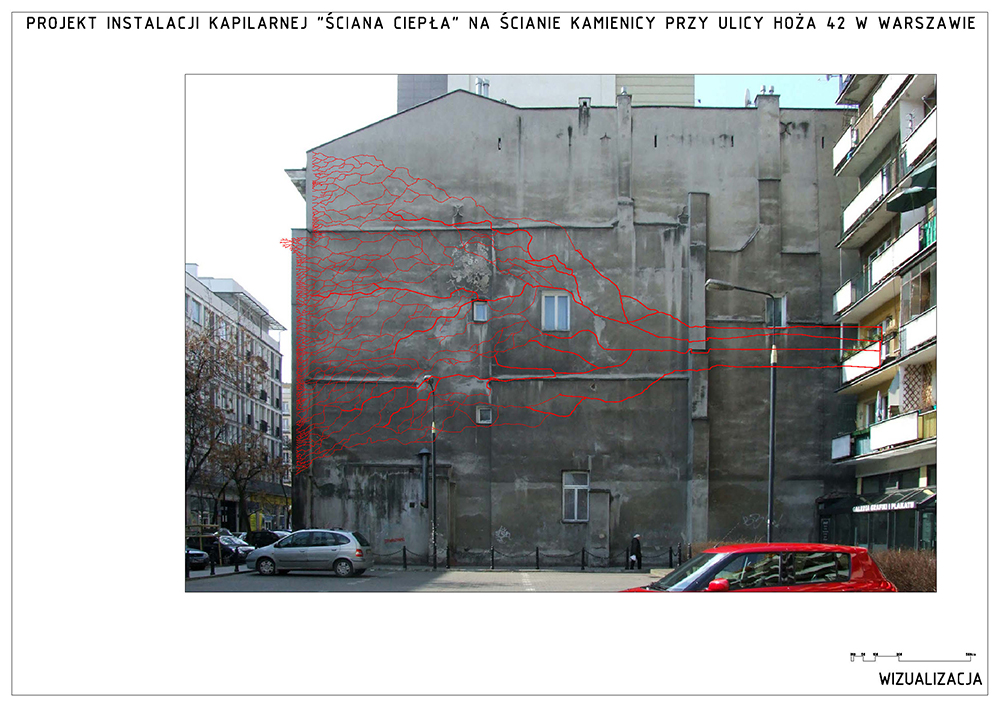 The current situation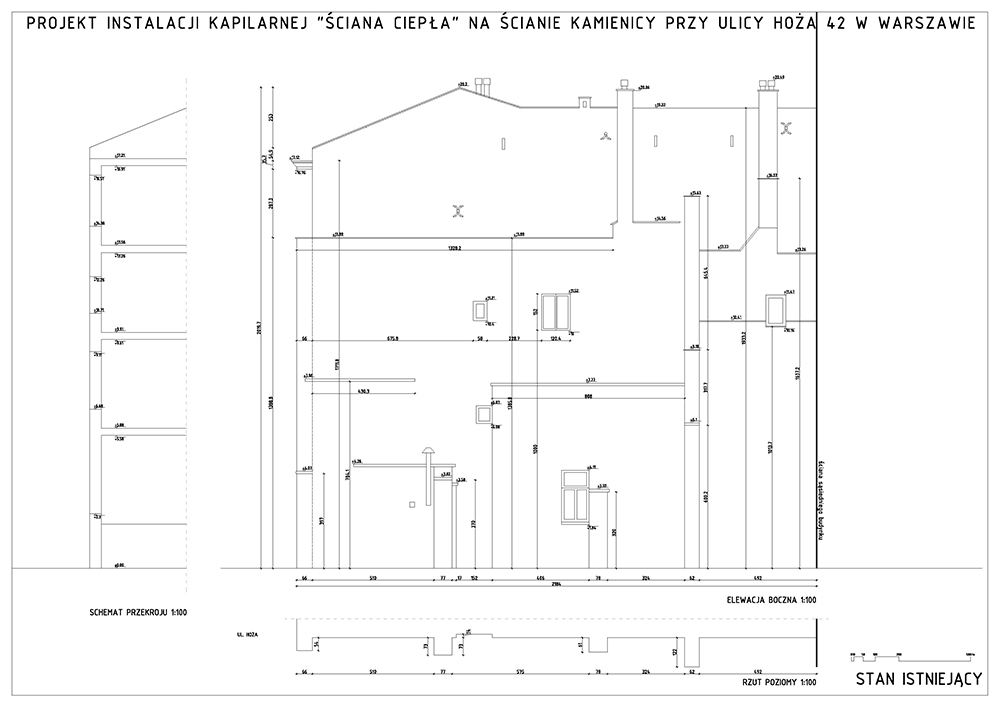 The neon project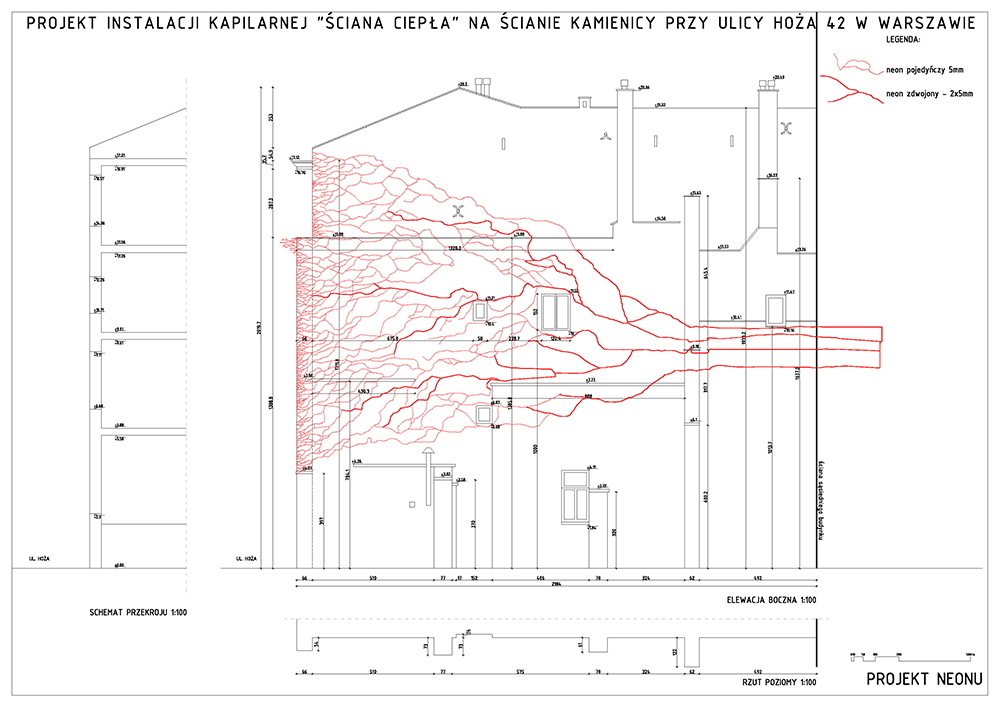 The division into parts with independent power supply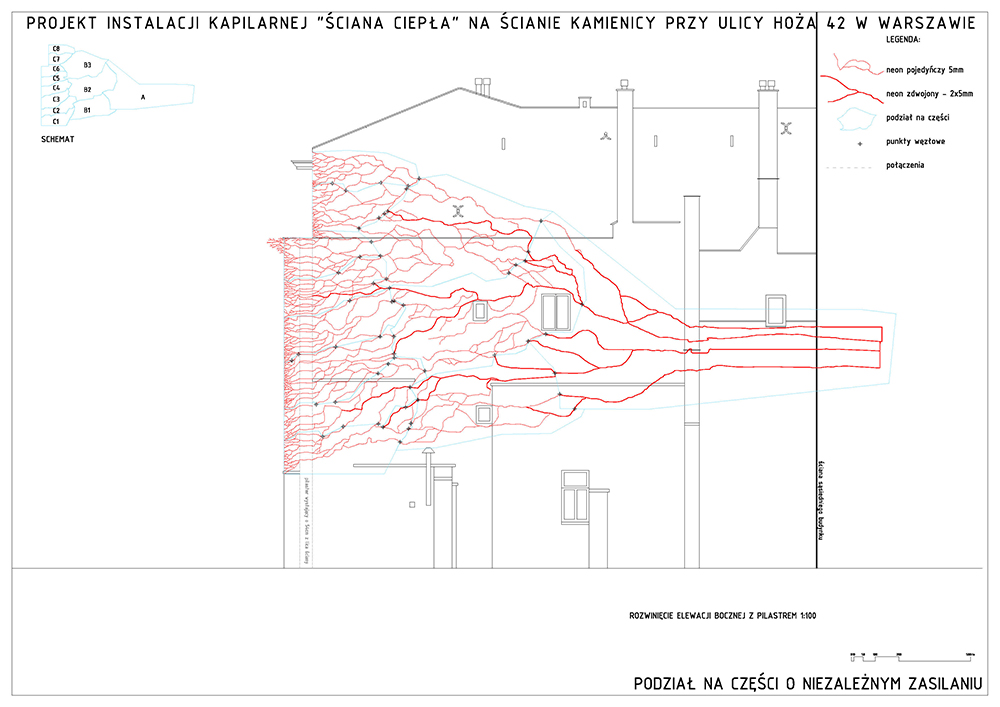 The scheme of the division onto the elements and the joints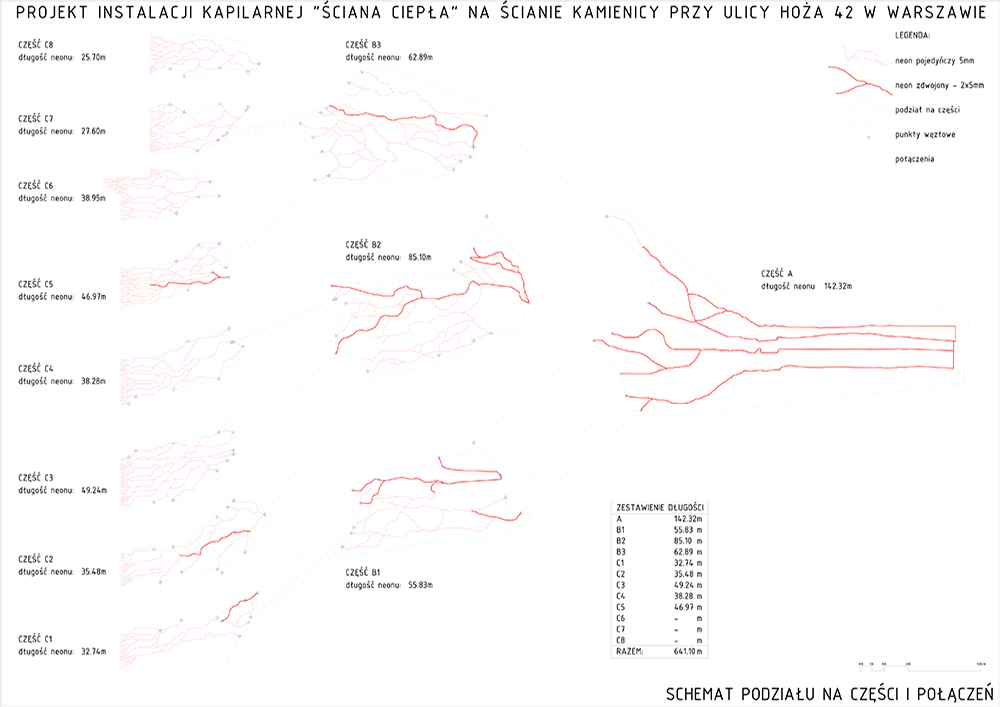 The project of the traffic organisation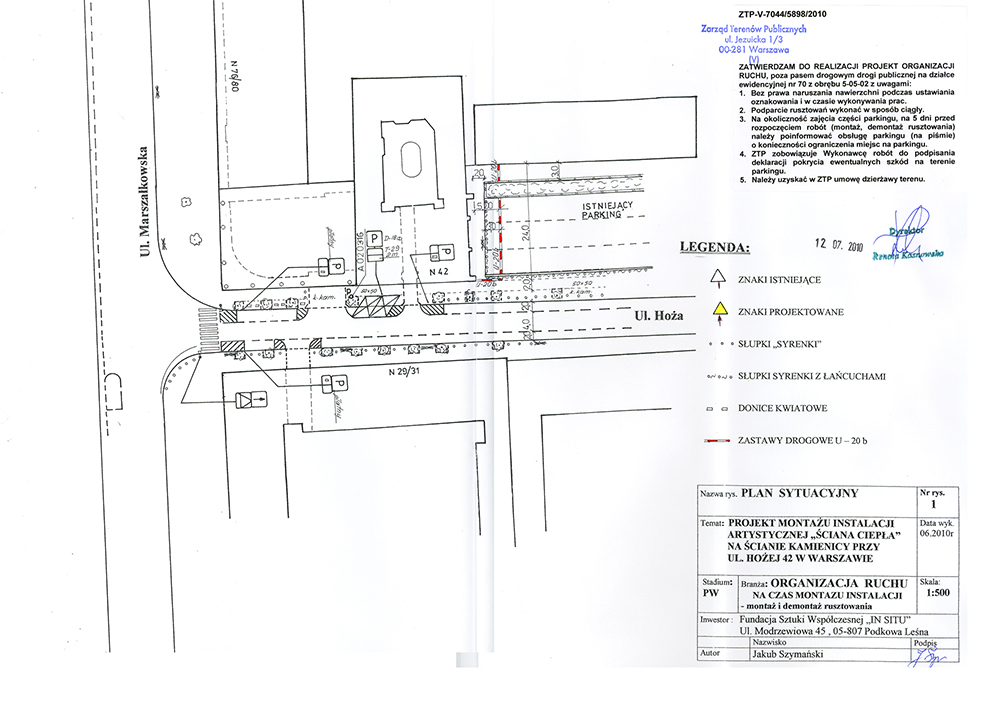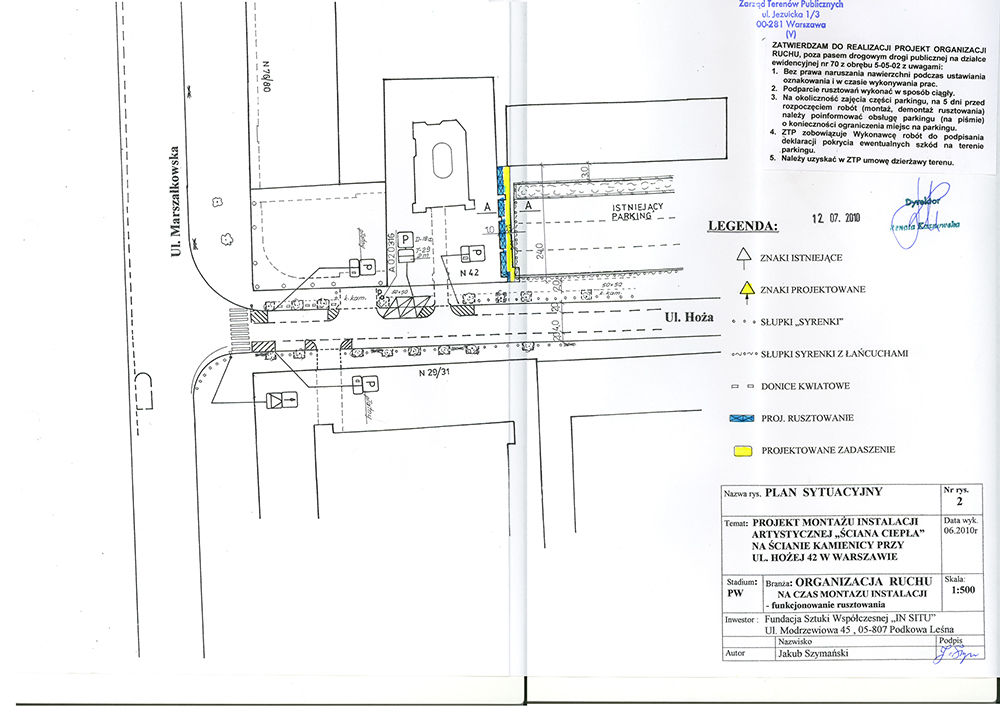 The scheme of the electric joints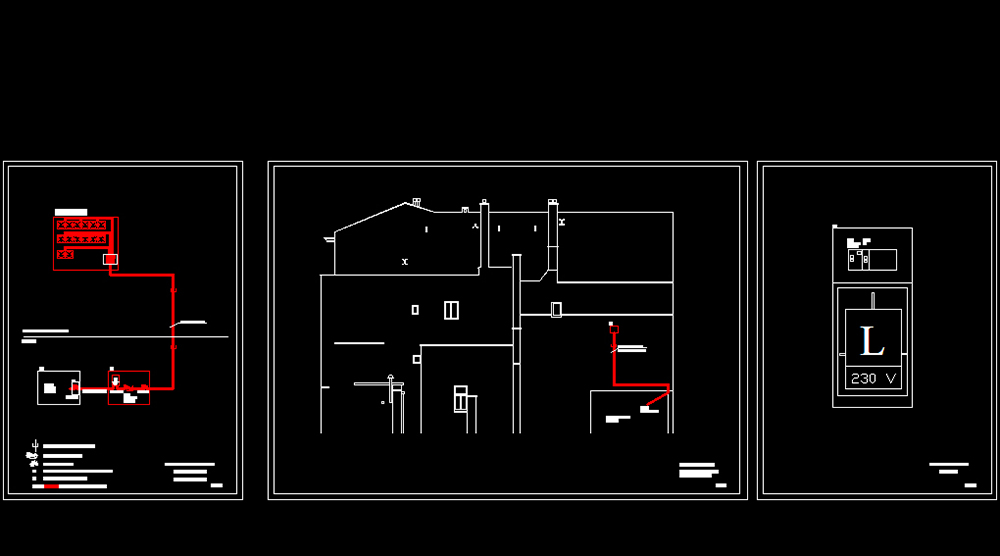 ---
assembling: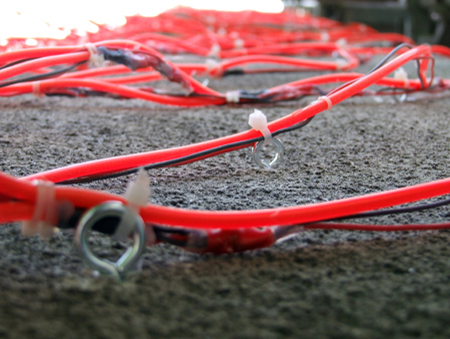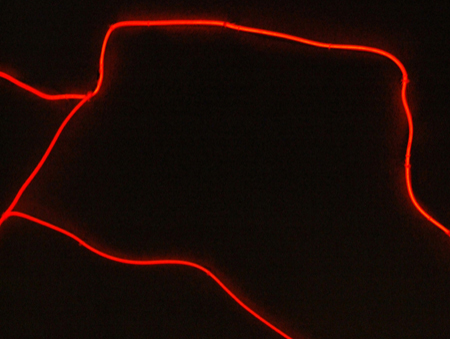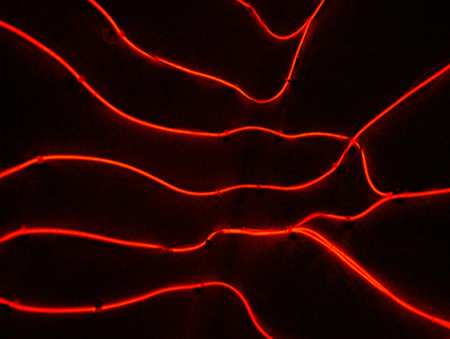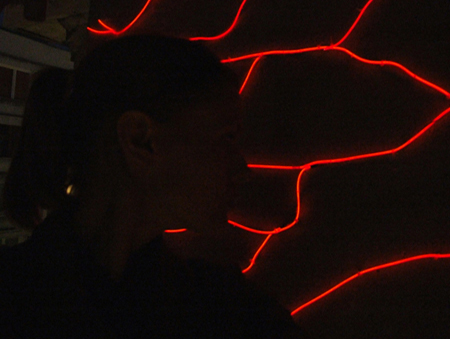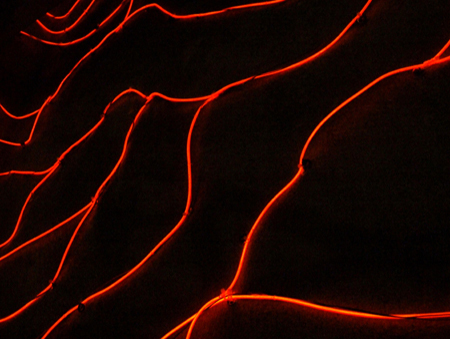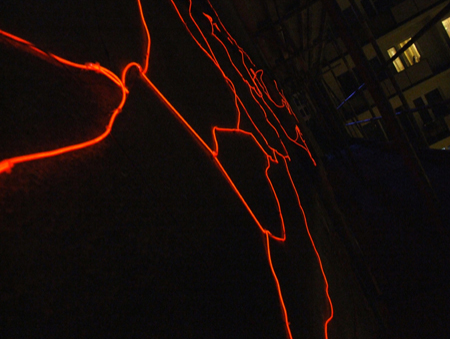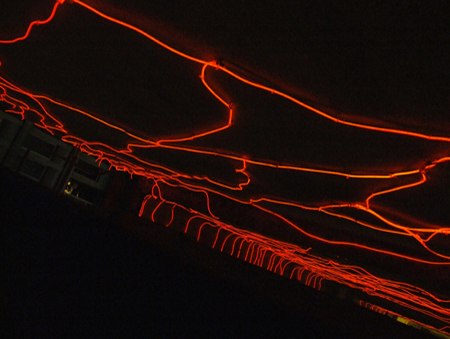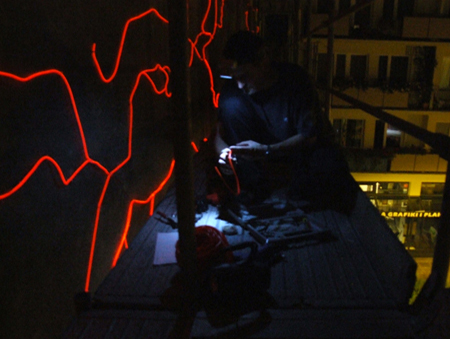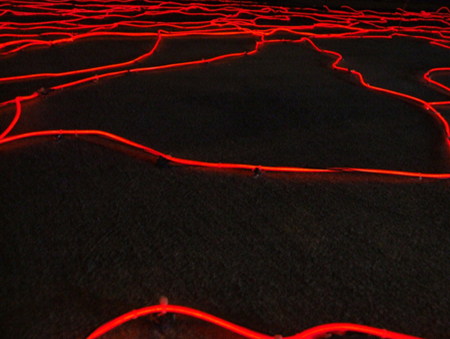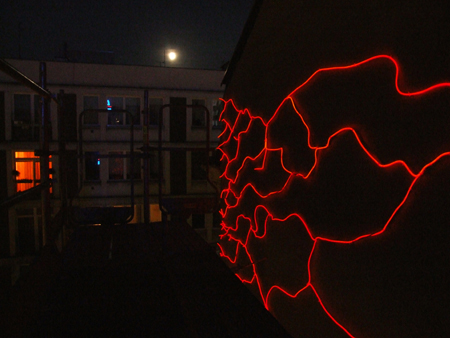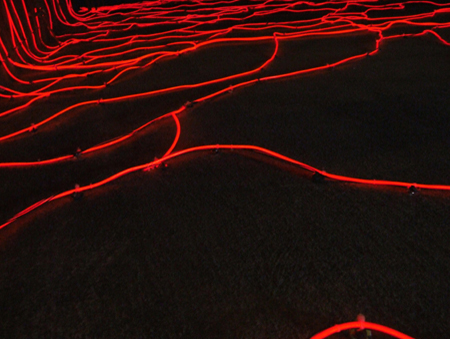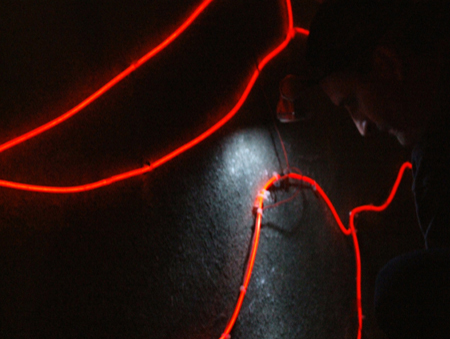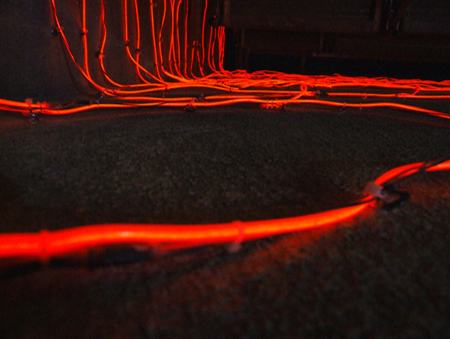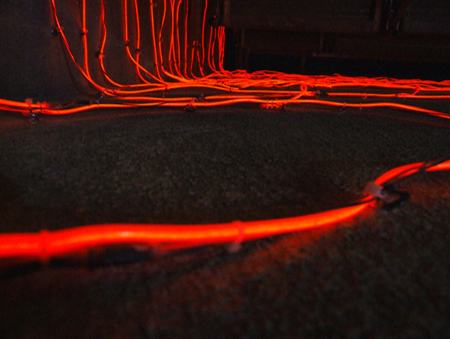 ---
the wall of warmth – the honorary donor:
3/5 Trzech Krzyzy Square
23.11.2010, 9 a.m. – 2 p.m.
The Wall of Warmth – the wall of life! The event was co-organized with the Regional Centre for Blood Donation and Blood Treatment in Warsaw and with the help of the Ministry of Economic Affairs. During the Days of Honorary Blood Donation, there was a possibility of giving blood in a professional ambulance near the neon installation.